What's new this week at Monday InLinkz Join us at 182 Senior Salon, and how can we help to promote your posts?
Monday InLinkz Join us at 182 Senior Salon, now OPEN so let's promote your posts, so do not wait, this is FREE.

See you at soon at this weeks linkup!
Please come and join us weekly for awesome friendship, great posts, and engagement and get more eyeballs on your blog and posts!
Please use any of the Purple Buttons in this post, as they will all direct you to the same InLinkz page to add your post/s.
Linkup Party time: The doors will always open on Monday at 2 am PST
and the party ends on a Saturday at 2 pm PST,
so this should give you sufficient time to drop,
as many as you wish, blog links!
We respectfully ask that you please remember to come back and visit the others and interact, read, comment, and share those posts of your fellow linkup friends. For every post that you share, please make ONE comment on someone else's post and make their day by sharing some love!
If you wish to read some of the posts from last week, then please visit 181 Senior Salon and I am sure those bloggers will love you when you leave a comment or share the posts. Thanks in advance.
Esmé Slabs
Facebook Groups
Blog & Inspire
Facebook Recipe Groups
SA Tasty Recipes – Saffas Daily Recipes
Facebook Page
@BloggersShareCareInspire
Other Social Media
Instagram
Pinterest
Twitter
Payhip Online Shop
InLinkz party ends Saturday, October 2, 2021, at 2 pm PST
PS: Keep an eye out for a separate email this coming Thursday, with the next installment of our Thursday Tips Tricks and Thoughts are here! (The 4 T's).
Will we see you this week on Monday InLinkz at 182 Senior Salon?
For every post that you share, please will you take a moment, to read, leave at least one comment on someone else's post, and in so doing spread the love and give them something to smile about and make their day sparkle even more brightly, when they read your comment.
TOP 10 Senisal POSTS for the week
Are You Using This Little Known About Block That Helps Promote Your Blog?
Are You Using This Little Known About Block That Helps Promote Your Blog?
How To use the Page List Block on your WordPress Blog to help get more traffic to the pages of your blog.
5 Pearls: My Wrinkles, My Self-Sabotage, & My Best Fitness Hack Ever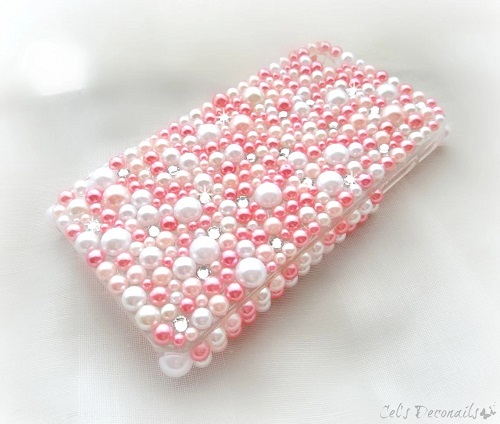 5 Pearls: My Wrinkles, My Self-Sabotage, & My Best Fitness Hack Ever – The Inspired Eater
Photo, gorgeous phone case, (& more bejeweled pieces) are by celdeconail.
Perfect Buttery Biscuits
Opened my Facebook and found this recipe. It sounded good…No, it sounded great, actually. Sometimes you need to embrace the goodness that is butter. This recipe is fast, easy and I think, a new fav…
Now the rest of the top 10 for this week
Thank you for checking out my posts: Honey Mustard Sauce Baby Potato and Avocado Salad, Inspire Writing Bloggers Picture Prompt 3, and Chicken Roulade Spinach and Mushrooms
If you dropped your link early Monday morning, we urge you to return here to participate and read other posts. We need to share the love, as this is how we learn and grow together.
If you missed the other Purple Linkup buttons, this is where you will click to share your posts for this week.
Cloudways
Should you be looking to change to a new host, please keep in mind that Cloudways will be an excellent choice. I am with them and am super happy with the service and the best part is it's very affordable, and you pay in retro for only the services you used in the previous month.
Cloudways Platform will Instantly Give You: More Speed, More Savings, and Less Work.
Instagram
I coincidentally saw the below on Instagram this past week. Are you aware of it?
Did you know that you can now hide the like count of any posts? It may help you if you wish to take the pressure away and get off the "like wheel"! Simply tap on the three dots "…" in the top right corner of your post and select "hide like count" as marked. Do you think you will use it or not?
Please share your thoughts on this in the comments.
EsmeSalon Pages
If you need more information, please do not hesitate to connect and get in touch.
Do not forget to share the POST URL link, not your blog URL